About us
KERIC is a non-profit non-governmental youth organization that works with children and young people that are 7-30 years old, but also with adults from the Kysuce region. We offer various activities with an international dimension, which develop the personality of children and young people and vary according to the needs of individuals and groups. We are trying to connect our Kysuce region with Europe and gradually with the whole world.
KERIC was founded in February 2003 by Mirka Petríková and Ivka Hrušková in response to the needs of local youth. Here, children were given the opportunity to supplement their education in English in an alternative way. One of the initial missions was to inform about the advantages of the Slovak Republic's accession to the European Union - hence the name Kysucké European Information Center, ie KERIC.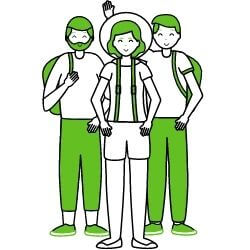 Gradually, KERIC evolved and more and more opportunities were added to its portfolio to develop its personality not only for local residents but also for foreign volunteers. Dozens of young people take the opportunity to travel and experience unique experiences in countries around the world. Every year, volunteers visit us in Čadca to convey their culture, customs, and languages ​​through fun activities. Current information on volunteering
We also send groups of young people from 13 to 30 years of age to the world for international youth exchanges. The aim is to meet young people from other countries, spend some time together (from 6 to 14 days), collaborate during activities and communicate together in a foreign language. In this informal way, young people gain new experiences, knowledge, and contacts.
We have been cooperating with primary and secondary schools in Kysuce for a long time. Throughout the school year, once or twice a week, volunteers from abroad attend schools and help motivate pupils and students, especially in foreign language classes.
In addition, we organize regular educational activities for local youth, such as workshops on engaging topics, weekends, webinars with guests, creative workshops for school clubs, and the very popular International Christmas. During online lessons, we have prepared virtual Escape rooms for children.
Every year we open language courses for different age categories, which are led by our foreign volunteers together with Slovak teachers. In these classes, you overcome communication concerns, improve your vocabulary, grammar and get to know the culture of our volunteer countries through interactive activities. Many of us have already learned English, German, Italian, Spanish, Portuguese, French or Russian, and, of course, Slovak. More information and timetable
Every summer we organize camps for children from 7 to 16 years. An international team of leaders, intense experiences with peers in nature, full of attractive activities, joy, and a pleasant mood - all this allows them to get to know themselves better and develop their potential. Summer Camps Offer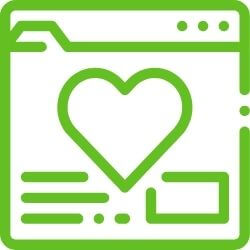 Our previous activities also include computer courses, trainings, seminars, workshops and club activities with various topics for the whole world.
We enjoy everything we do. We are constantly learning and adapting to new conditions. We try to supplement what is missing in society, that makes sense and helps people to realize their ideas and meet their needs. We create a space for young people to express themselves and realize themselves. We also discuss creatively and openly topics that are not much talked about. Every obstacle moves us forward and so we grow together.
We will be very happy if you join us,
Your KERIC team