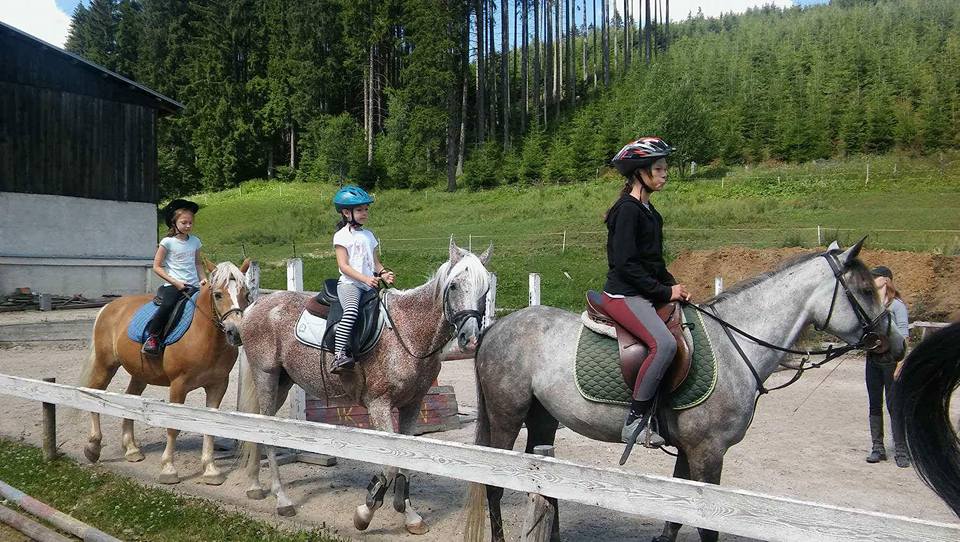 In the horse's camp children learnt how to ride a horse, but also how to take care of the horse. What's more, kids played a lot of games and other activities.
How much love there is between these two. It's also a great experience for volunteers.
We played a lot of games with this color parachute, such as playing a "cat and mouse" or "run until it falls".
We had a hike on Wednesday. And here is a deserved rest for children and volunteers after hours of traveling. We played the game and children had to hide from the volunteers during the trip.