Martin taught English in Vietnam: "We didn't use the books."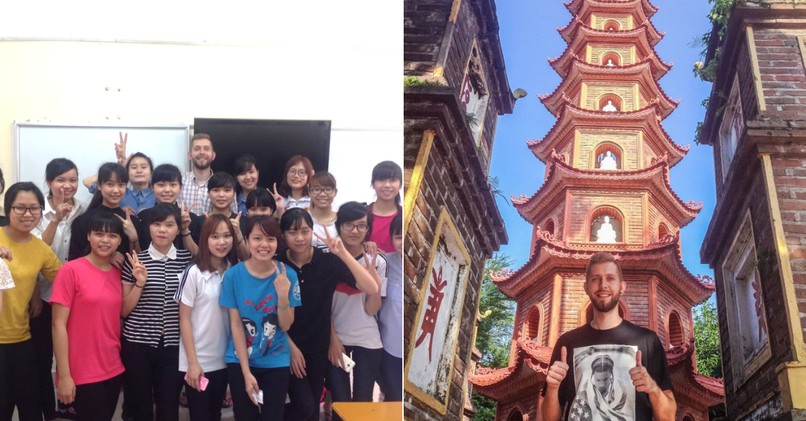 In Slovakia, we have an increasing number of volunteers that we can take as some smaller heroes. They help in countries where they need it the most. There are many ways to travel, meet people, culture and help. The volunteer Martin decided to do this trip.
He worked as a volunteer in Vietnam and he doesn't regret it at all. He comes from Martin and learned about his European Volunteer Service from his friend. This organization, which is based in Čadca, he visited for the first time in 2014. There were the most attractive projects outside of the EU, and finally the choice was made for Vietnam. He spent eight months there teaching English.
What needs to be sent to a volunteer organization if someone wants to become a volunteer?
Of course, it was necessary to forward a structured CV plus a motivation letter, in which I tried to describe my 
situation at the time and why I want to participate in this project and have a desire or determination to change 
my life. Finally, I took this chance because I wasn't a native speaker, which wasn't so bad, but I was definitely 
a lecturer at the beginning of my work on what to do and miss.

Can you go volunteering with a friend?
Yes, of course you can. I participated in the project with my friend and classmate Martin from Martin, who stayed in Vietnam and continues teaching.
Did he have to recall something in the office or school?
In my case it was that we agreed with the employer to terminate the employment. This meant that I had to register to the labor office, or that it was enough to justify the confirmation from the sending organization that I didn't have to pay medical insurance unnecessarily after the EVS.
What was your idea of ​​the project and the overall impressions at the end?
I had information about the country from the Internet, from war films, or directly from my friend David, who was once in Vietnam. So after his return we had the information first hand. It is hard to find words for how I would evaluate the project. One sentence about it isn't enough... It was an amazing ride.
How about pocket money, will you get something?
Pocket money is different depending on the location of the project. The budget for EVS in Europe is different than for Asia or Latin America. In my case it was about 50 € per month.
Did you need to pay anything by yourself?
The costs associated with EVS are in most cases covered, reimbursed up to 100%. In my case, the transfer to the country of volunteer activity, accommodation, food or vaccination or visa was fully paid.
How does a volunteer's day look like?

Since I was an English teacher in Vietnam, my working day was based on where I taught on that day. Overall, 
I worked in three places, such as the Center for Physically Disadvantaged, the Private Language School founded 
by our NGO and finally the Technical University of Hanoi at the Faculty of Foreign Languages. We also had the 
lessons in the afternoon and in the evening.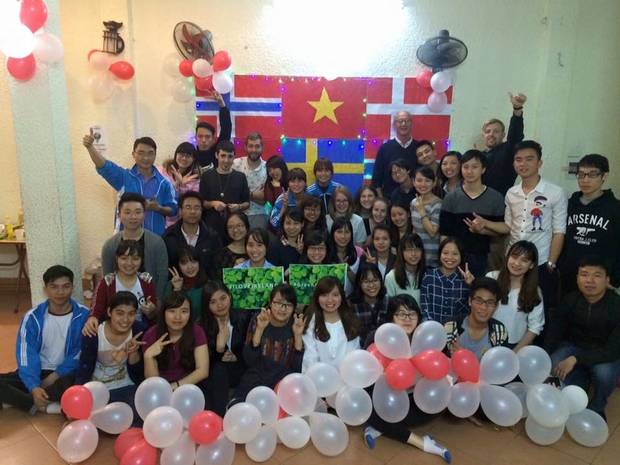 For every lesson I had to have pre-prepared materials for the students. And, of course, as a lecturer, I had to be well prepared for the lesson to know what I was talking about and what to teach to the students. The concepts of study materials consisted exclusively of materials available on the internet. We hardly used the books at all, as they were both boring and too professional. That is why we have chosen a different, more playful way, which has proved very good. In particular, the students welcomed the various model situations on the subject and games by which they improved their language skills. Students, especially the handicapped, had a lesser knowledge of English, so we often had to use the assistance of an employee from our organization to interpreters.
Was accommodation and food provided? How would you rate them?
Of course, accommodation and food were provided and covered by an EU grant. We lived in rooms divided by gender. At one point, I shared the room with five other volunteers. The rooms were equipped with double beds. The paradox was that the Vietnamese don't have central heating in the houses, so even though it doesn't seem so in winter it was quite a fight to sleep at about 5 degrees inside.
The meals were served 3 times a day, breakfast as the fridge gave, but lunch and dinner were buffet style. Although it doesn't seem at first glance, these everyday "rituals" had their charm because we met almost all the volunteers. The food was, of course, very tasty and varied, from meat to vegetarian food, to exotic fruits, desserts.
Is there an age limit for volunteering?
The age limit for EVS is 30 years. Of course, you can be a volunteer at any age of thirty, but without the possibility of receiving an EU grant. If you are clever and convincing, you can, for example, set up fundraising to travel within volunteering, minimizing the cost of travel and living in the country where you want to work. For adventurers, there is also the possibility of volunteering through the "Workaway" service, where you are looking for ways to be helpful, whether to community or individual in different areas of social life.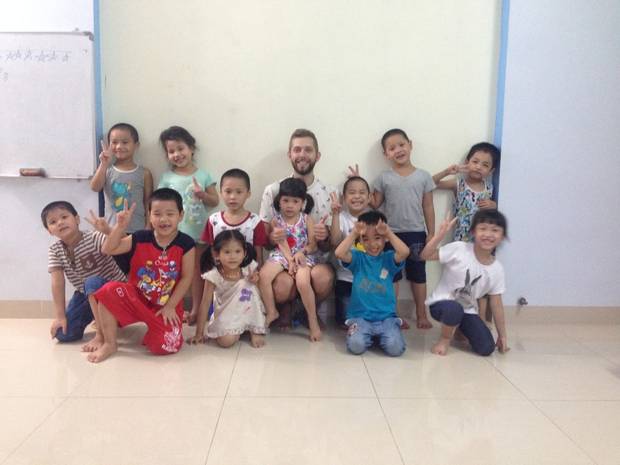 Where were the other volunteers from and what was the cooperation with the host organization?
We had a mix of nationalities and cultures in the host house, most of the volunteers came from Europe. Volunteers from the Netherlands, Great Britain and France were very well represented. The organization has been operating in this industry for quite a long time and have a very rich experience in receiving and sending volunteers. In particular, they give local young people the opportunity to see and learn in different parts of the world.
How long have you been a volunteer and in what country has cultural differences been felt?
As a volunteer I worked in Hanoi, which is the capital of Vietnam, I was there for eight months. Culture and customs were very different from ours. Some things surprised me, either in a positive or negative way. Of those positive things, I was interested in family feelings. The families lived together for several generations in one place, and the cohesion was felt. On the contrary, adultery or divorce was a disgrace to the local society. From the less positive experiences of Vietnamese culture, it was, for example, a loud spit from the "heel", even without shyness, from the floor down to the street you were walking on. Waste, which we usually learn to throw in baskets, is an unprecedented phenomenon in Vietnam. For them, it is normal to throw garbage on the ground or in bags in front of the houses.
Would you repeat this experience?
Of course, I would repeat it, but every single young person under 30 can use this opportunity once in life, or twice, that is, if an individual chooses to go on short-term EVS, that is, within 60 days, and then completes EVS for up to 10 months. So it is possible to go together for 12 months as long as one thinks about it and finds a sending - receiving organization with projects of this duration. By working on EVS for 8 months, the possibility of another short-term EVS, was lost.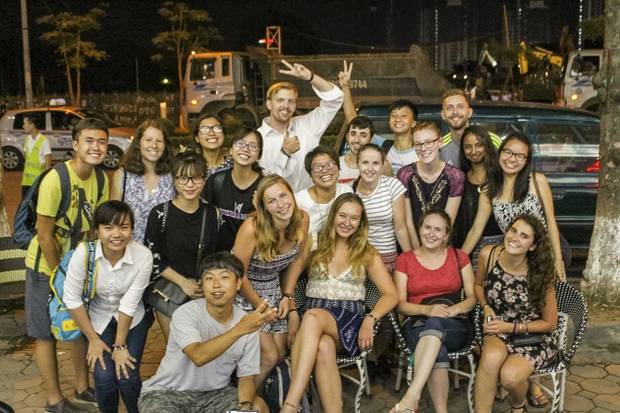 Has your love ones' changed to you after this experience?
After my return, I was a bit bitter towards the place I came from, almost nothing changed, I mean the visual side of where I live, but also people and their view of me. Many of them have linked my EVS to a vacation or rather to something that: "You didn't do anything there". But after some time, I got used to returning to the old tracks, even though the memories of Vietnam still resonate in me. It was, of course, a very powerful experience.
What would you tell to future volunteers?
Perhaps only so much that if they want to travel, get to know new places and positively-tuned people, then shouldn't wait to take this unique opportunity.