Erasmus
International training in Bali
CODET - COmmunity DEvelopment through English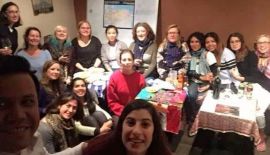 Youth exchange "Respect for differencies"
STAR E
ERASMUS+
From 1 january 2014 to 31. 12. 2014 new program ERASMUS + started to be valid. This program replaced programs Youth in Action, Erasmus, Leonardo, Comenius, Grundtvig and other programs focused on education. In this part we will inform you about projects which were supported in this program.
NEWS
Information meetings for EVS

Anybody, thinking of becoming an EVS volunteer needs to come to the information meeting to find out detailed info about EVS and our current projects all over the world.
KERIC on facebook
You can find details about our activities also on our facebook page.